10 stationery products every business needs
June 14, 2019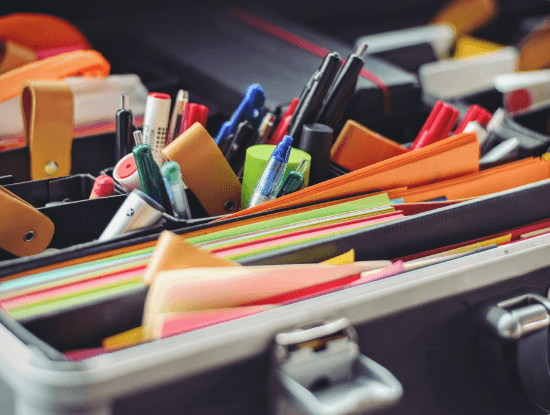 Whether you're starting up your own business or simply looking to give the stationery cupboard a bit of a refresh, there are a bunch of stationery supplies that you'll need for day-to-day activities. Depending on what your business does, the stationery you require could vary. To help you out, we've put together a handy list of products that we think are helpful to any office – even if you're just starting up!

1. Pens & Markers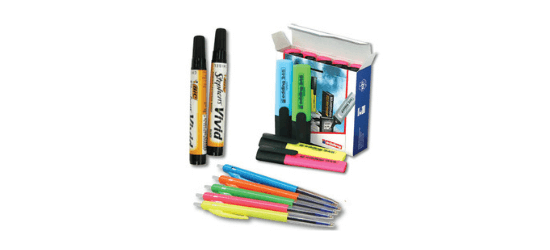 It's safe to say that every office, no matter what your field, needs pens or markers. From taking notes at meetings to writing up ideas on a whiteboard, there are a range of different pens on the market that serve different purposes. Primepac stock a range of different pens and markers which include the economic Bic ballpoint pens available in bulk, Artline supreme highlighters, and white board markers.

2. Notebooks & Notepads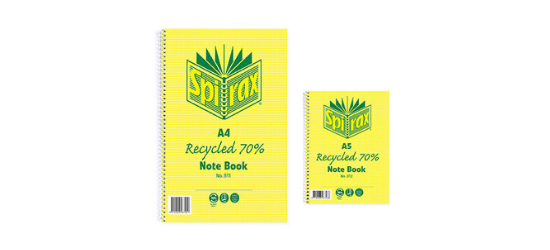 If you're a note taker, or simply like to jot down a to-do list every day, a notebook can come in handy. Whether you like something with added durability or perhaps you're after colourful sticky notes, we've got you covered! Take a look at the Primepac range and choose from products like hard cover notebooks, Spirax recycled notebooks and multi-coloured sticky notes.

3. Mailing & Doculopes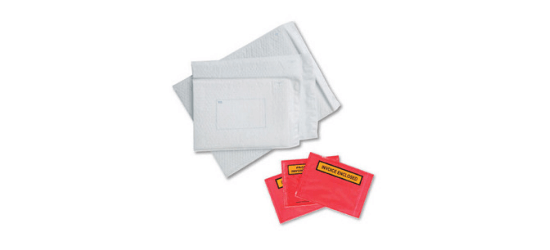 At some stage any business will need to send items via the post or courier. Items like doculopes are a cost-effective way to protect your documents during transit. Scotch pouch tape is also great to have on hand as it offers a very quick way of fastening documents to your parcel. Need to keep items safe during transit? Check out the self-adhesive courier mailers or alternatively for extra protection, the foil bubble mailers.

4. Filing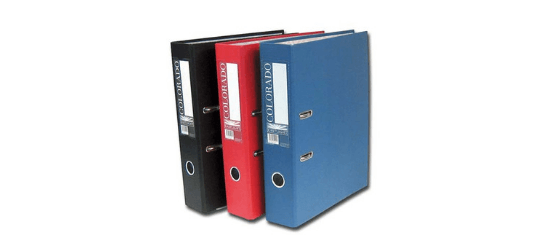 Filing products like ring binders and plastic opening pockets are a good way to make sure all of your documentation is in order, and also helps to make sure nothing is lost or misplaced. Keep your files in order with a high-quality ring binder and folder dividers. Eastlight L-pockets are also a superb way to organise your files and great for situations where you may need to take documents with you i.e. meetings. Need something to organise the paper on your desk? Marbig enviro document trays are 100% recyclable and also stackable.
5. Staplers & Hole Punches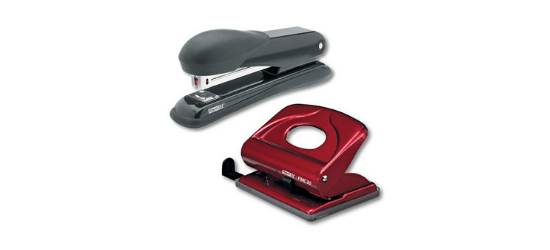 If you do a lot of filing, staplers and hole punches are a must have. Our range of staplers are suitable for most standard sized office staplers – you'll also get 5,000 staples per pack! If it's a hole punch that you need, the Rapid FMC-20 hole punches are ideal for constant office use as they come with a 20 sheet capacity. The Rapid Punches also come with an extendable ruler to ensure all holes line up for neat filing.

6. Copy Paper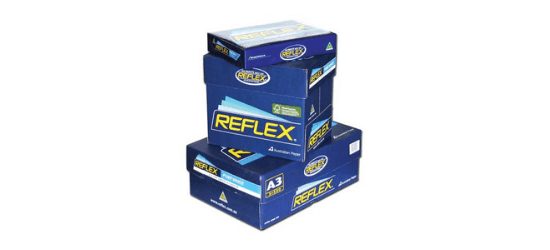 Most offices these days have their own printer so with that, comes the need for copy paper. There is now a range of different types of copy paper on the market suited to different printing needs and printers. At Primepac we stock the Canon range of A4 paper, suitable for use in both laser and inkjet printers. We also stock the renowned reflex brand. This brand of paper is available in A4, A3, and A5 sizes and is suitable for laser printers, photocopiers and plain paper fax machines. Check out the range here.

7. Adhesive Rippa Labels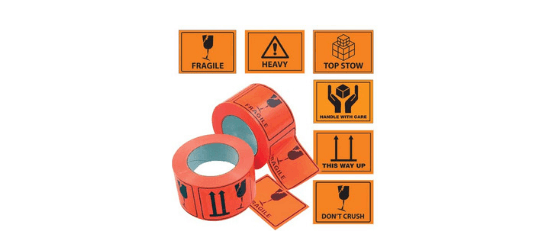 Adhesive rippa labels are essential to any business that sends items via courier. Rippa labels are a great way to make sure those handling your items know how to handle them, if anything is fragile, or if there is a certain way that something needs to be stored. Choose from a range of Primepac rippa labels including Fluoro Loading Instruction Labels, Urgent Delivery Labels, or the Plain Rippa Labels which allow you to write your own instructions.

8. Pricing & Office Labels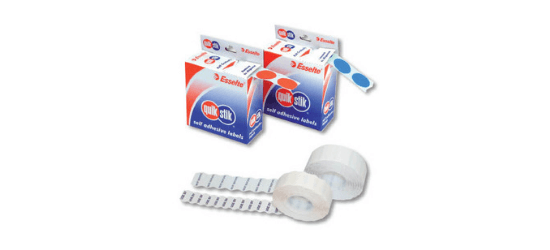 For businesses that operate in a retail space, pricing and office labels are particularly handy. Easily keep track of inventory with Quik Stick stock dots which not only come in different sizes, but a range of colours. If it's pricing labellers that you're after, the Blitz date & batch labeller is not only easy to use but reliable Italian quality. Ideal for continuous operation and made from strong ABS plastic, they are perfectly balanced for ease of use and operator comfort.

9. Stamps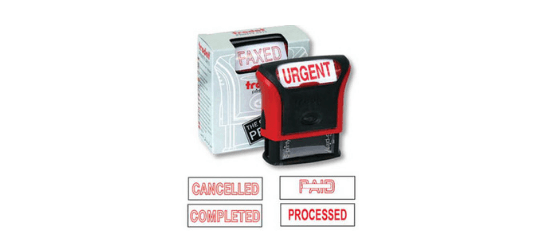 Make processing invoices and accounts a breeze with office stamps. Dixon self-inking stamps are capable of 30,000 impressions before re-inking is required and come with different options such as 'received' and 'processed'.
10. Tape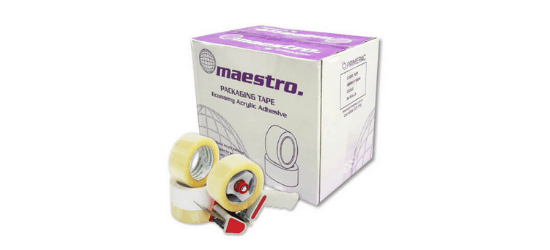 Whether you need stationery tape for general use or packaging tape to courier different items, we've got you covered with our range of tapes! The economy stationery tapes are easy to tear and transparent, they also come on a large coil so they're bound to last a while. If it's packaging tape that you're after though, you can't go past the Maestro range. Maestro economy packaging tapes are a low-cost polypropylene tape with water-based acrylic adhesive and are also quiet to dispense.
Looking for more office supplies for your business? Check out more of the Primepac range here.