Improving spill response & workshop safety
April 4, 2019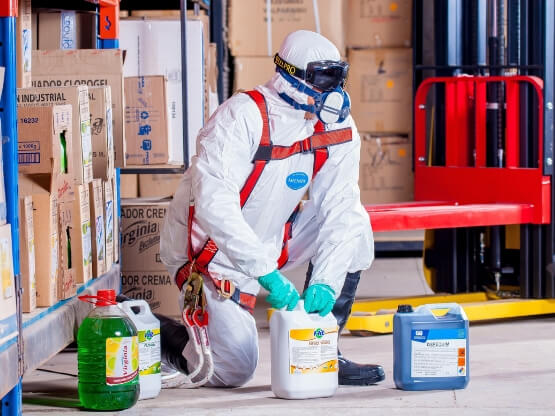 If you handle chemicals in your business, no matter how carefully things are planned, unfortunately spills can happen. If you do find yourself in this potentially dangerous situation, it's important that you're prepared to handle it immediately and minimise any damage – and with the right knowledge, procedures and equipment you can.
When oil or water-based chemicals are stored, used or transported, there's always the possibility for a hazardous spill. Even the most safety conscious workplace can have a dreaded chemical spill emergency! So how do you prepare for this and make sure things are contained and sorted, and that no one is injured or surrounding land and waterways aren't contaminated?
Here we take a look at why you should have a spill response plan that includes using a spill kit, and how easy it is for your workplace to be prepared if a spill was to happen.

Spill response
In New Zealand we have strict legislation around controlling the adverse effects of spills or the failure of containers. According to New Zealand Legislation any "spill or leak of the substance when in a solid or liquid form must be immediately absorbed or diluted using compatible absorbents or diluents; or otherwise recovered." And failure to comply with spill regulations will be committing an offence and is liable on conviction, including fines.
If you have hazardous substances at your workplace, as well as following the health and safety rules around managing and handling them if there is a leak, you, your workers, and emergency service workers need to know what to do and who is responsible for what. This should all be laid out in an emergency response plan that you're all aware of and should involve the use of a spill kit.
What's in a spill kit?
Spill kits aren't just for hazardous substances. Liquids present in foot traffic areas are themselves, a hazard. Containing, removing and making the area safe is partly the domain of a spill kit.
Spill kits are ideal for smaller spills and if they carry all the necessary equipment, can be effective enough to contain it. What you choose to have in your spill kit will depend on what hazardous substances you have at your business and how much could possibly be spilt. You can, of course, choose to buy a prepared kit or make a kit up that holds all the equipment specific to your needs and your business.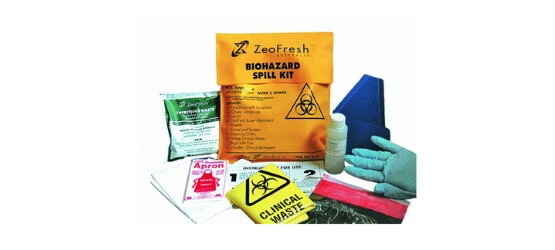 Here's a look at what a spill kit should generally contain.
Spill kit checklist
emergency phone numbers
spill response instructions
personal protective equipment (PPE) overalls, gumboots, gloves, goggles and facemasks, if required
equipment to handle the spill like shovels (be careful here as metal shovels can spark, which is dangerous when cleaning up flammable substances), brooms, heavy duty plastic bags, sponges or wipes
equipment to contain the spill like drip pans, drain guards or barriers
material to absorb the spill like absorbent pads or sand (remember that sawdust isn't a suitable absorbent for flammable or oxidising substances because it acts as a fuel in a fire)
a leak-proof disposal container for the waste once the spill is cleaned up.
Get a spill kit you can trust
Here at Primepac we know how important it is that you're prepared with the essential equipment for when spills happen.
We offer a Biohazard Spill Kit, which holds all the necessary items for containing a biohazard spill. This compact kit includes a face mask, gloves, apron, Zeofresh surgery absorbent powder, scoop and scraper, cleaning clothes, waste bags and ties and clinidet – ideal for anyone who deals with biohazards on a daily basis. We also offer chemical-handling gloves and a range of first-aid kits which are great spill kit addition.
Want to know more about how we can protect workplace health and safety? Take a look at some of our other health & safety products.