Marking sprays for all applications
February 2, 2019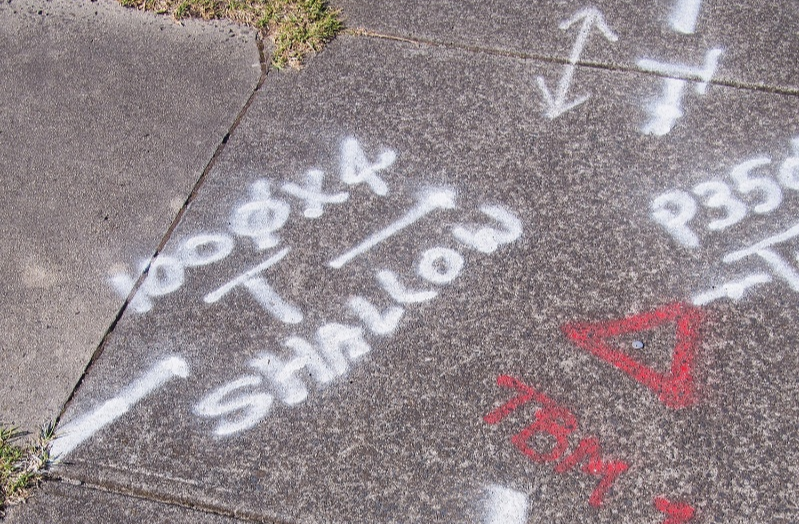 Land surveyors, builders, landscapers, plumbers – any trades people needing to know what lies beneath the ground – know the value of using marking sprays. This is because understanding the marking spray colour coding system allows them to conduct their jobs successfully and safely. Marking sprays are the perfect way to show the existing location of something like piping, or a proposed location, by marking the position on the ground.
Here we look at marking sprays, their best uses, and which 'service' each colour represents.
Find out more about your marking paint options with Primepac here.
Inverted marking paint
This is also known as upside down paint, spot marking paint, or utility marking paint. It's great for marking out any lines or points temporarily – marking survey lines, field layouts, building points, and dig points and directions. This paint only works when sprayed upside down, so the spray nozzle is closest to the ground and the 'bottom' of the can is up. It's perfect for spray painting on grass, gravel, dirt, wood, concrete, and asphalt and works well on large jobs when used with marking paint wands and wheels.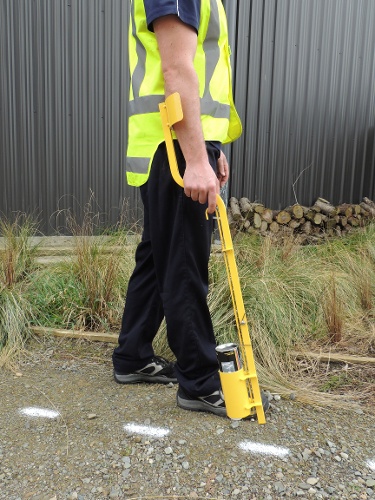 Marking paint pens
Great for indoor or outdoor applications making a permanent opaque mark which won't fade. The fast-drying permanent ink makes it versatile for many applications where you want your mark to last.
Marking paint colour guide
Marking paint colours are categorised so that you can instantly tell which service the mark is describing and referring to. It aims to improve the level of safety with which any digging is carried out, reducing damage to underground services and of course to minimise risk to any workers. Below is a brief guide to the colour meanings with a more detailed guide available here.
Marking paint colour / Corresponding service
Orange / Electricity
Yellow / Gas
Purple / Telecommunications
Blue / Water
Red / Wastewater/sewer
Pink / Stormwater
White / Marking out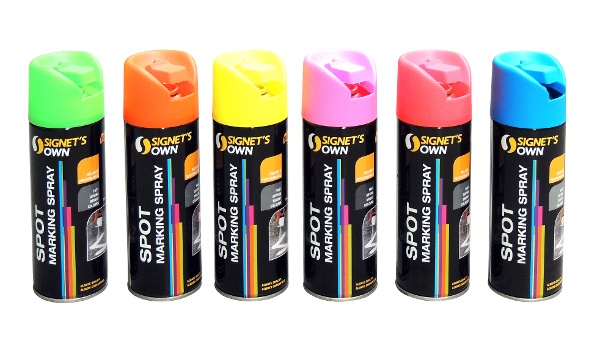 Tips for choosing the best product
When looking for the best marking product for your job there are several things to consider – the size of your job, the area that you're marking, whether it needs to be permanently marked or whether temporary marks would be better for the situation.
Once you know the answers to these considerations you can choose your marking paint accordingly. Feel the weight of can, how long it says it will last, the type of application its designed for (upside down or upright, permanent or temporary), colours, wet or dry conditions (some are better than others in wet), spray nozzle options (fan for stencils with a wide spray or writing spray nozzle with narrow spray).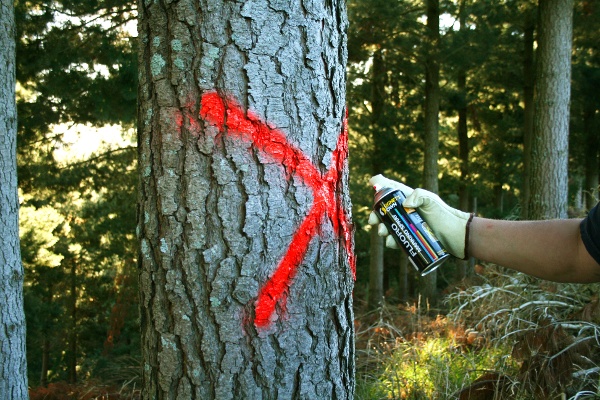 Primepac marking paint options
Primepac have a range of marking paint products to choose from, to suit all professions and needs. You can view our range of marking sprays and accessories here.