Single-use plastics – what are my alternatives?
May 23, 2019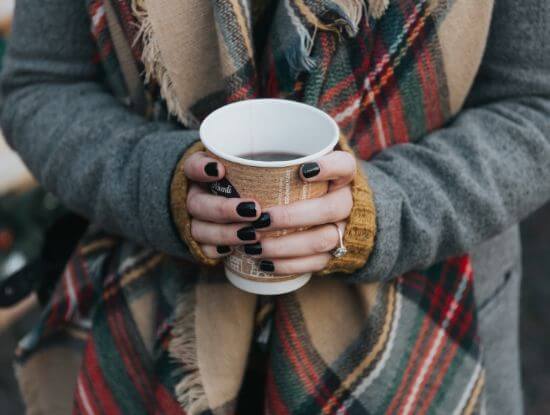 Single-use plastics have long been a form of convenience for many, something that is cheap to produce, durable and available in abundance. However, the long-term effects of such convenience are becoming increasingly known. Less than a fifth of plastic is recycled globally which means that most of our discarded plastic ends up in the world's oceans every year.

Now that plastic pollution is a problem on such a global scale, many people are taking action to reduce their reliance on single-use plastics. Luckily as our awareness of plastic pollution increases, so does the amount of alternatives available.

Here we cover some common single-use plastics and their alternatives.
Disposable Coffee Cups
A morning brew from the local cafe has long been a routine for many of us, along with the cups that come with this. While disposable cups are convenient for those of us on-the-go, they're doing no favours to our environment. Just think of the number of cups you've thrown away after enjoying a nice cuppa or flat white – it's a lot, isn't it!

Replacing disposable cups with sustainable alternatives like reusable cups, or cups that are easily bio-degradable are great alternatives. At Primepac we stock Green Choice Cups. These are made from CPLA (crystalised form of PLA) a plant-based plastic that breaks down into plant matter.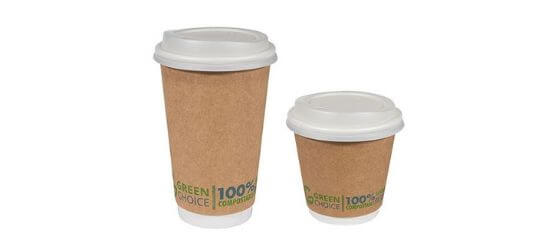 Disposable Cups & Plates
The next time you host a party or event, why not consider using bamboo plates and bowls? Bamboo is a natural fibre, which means these plates and bowls can degrade naturally and safely while composting in the correct conditions.
But what happens if you need to refrigerate food? Not a problem! Plates and bowls made from bamboo are not only safe for refrigeration, but they're also suitable for microwaving. You can take a look at the Primepac range of plates and bowls here.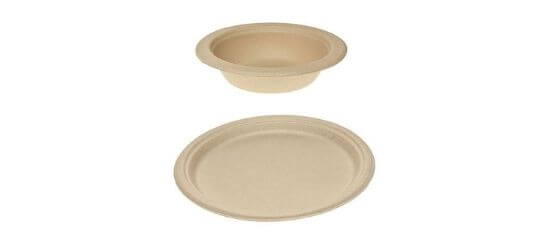 Disposable Cutlery
It's easy to get into the trap of using disposable cutlery as it's so commonly offered with the takeaway foods we buy. Aside from bringing your own cutlery with you everywhere you go, you now have the choice of various eco-friendly options such as Green Choice Cutlery which is also available through Primepac.
Designed to provide strength, while still feeling nice to hold this range has also earned the required levels of food safety and compostability certification. Green Choice Cutlery is made from CPLA so breaks down into plant matter.
If your favourite takeaway is still offering plastic cutlery it might be worth pointing them in the direction of a more environmentally-friendly option.
Shopping Bags
Gone are the days of taking home your grocery shopping in plastic bags. Now that NZ supermarkets have phased out single-use plastic bags and from 1 July 2019 it will be mandatory for all retailers to stop the supply of these, having a suitable alternative is a must-have.
While some people like to pack their groceries straight from the trolley into the boot, others prefer to recycle cardboard boxes or use reusable bags. Reusable bags are a popular option with many people as they're easily stored in the car or your bag, and can be used multiple times without wearing out.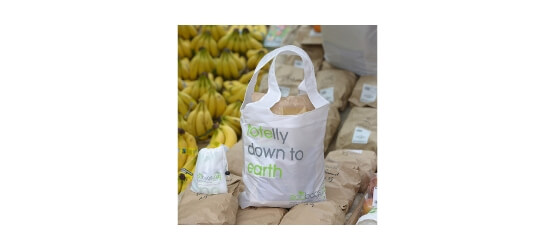 The Eco Chick is a great option which can be purchased from Primepac here.
Kitchen Rubbish Bags
Many of us can admit to being guilty of using single-use plastic bags as rubbish bags in the past! We're now spoilt for choice when it comes to eco-friendly alternatives with compostable bags being a popular option.
The Ecopack range of bags is 100% compostable, plastic free, biodegradable and available to purchase from Primepac. They are a more eco-friendly packaging choice and are specifically designed to be sustainable from start to finish.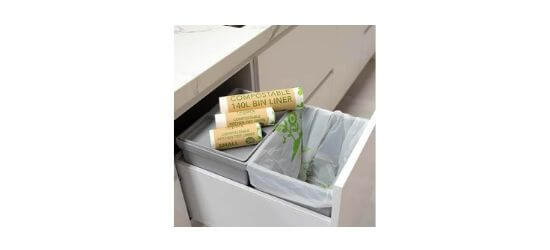 Take a look at the Ecopack range.
Wet Wipes
From cleaning up kitchen spills to taking off makeup, wet wipes have been a staple in many households. Although convenient, wet wipes are often made from polyester which does not easily breakdown, as a tissue would. The end result is wet wipes clogging up our waterways and floating down our rivers.
An alternative to wet wipes is a microfibre cloth. Microfibre cloths are great for cleaning and can be used multiple times – the Primepac range of microfibre cloths can be washed and reused 100s of times over! Check the range out here.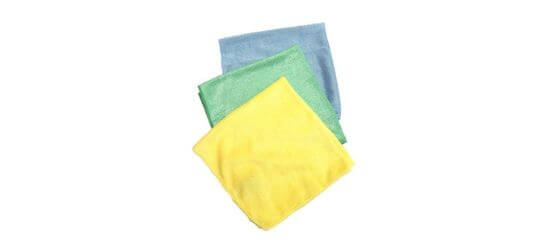 Looking for other sustainable products? Take a look at more of the Primepac range here.