Personal protective equipment (PPE)
July 22, 2019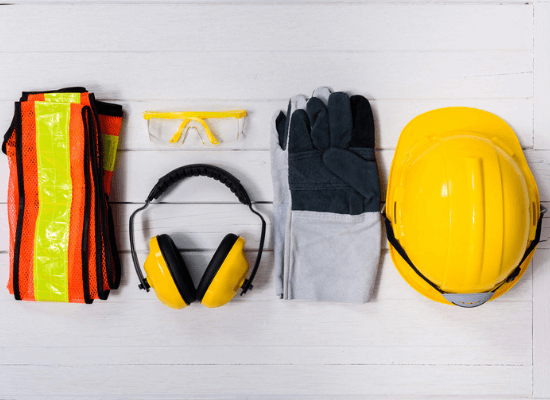 Personal protective equipment (PPE) is used to provide protection for workers and to reduce any exposure to hazards.
If you're an employer it's vital that you provide your staff with appropriate PPE for the job at hand. The New Zealand Health and Safety at Work Regulations 2016 state that a Person Conducting a Business or Undertaking (PCBU) must provide:
Personal protective equipment to workers that is suitable in regards to the nature of the work, and any hazard associated with the work.
A suitable size and fit, and is reasonably comfortable for the worker who is to wear it.
Maintained, repaired or replaced so that it continues to minimise risk to the worker.
Compatible with any other PPE the worker needs to wear.
A PCBU must also ensure the PPE is properly used or worn.¹
In some cases, a worker will voluntarily choose to provide their own PPE, whether that be for comfort or convenience reasons. As the employer, you will still need to ensure that any PPE used meets the standards as set above.
Depending on your place of work, the PPE that you require could vary however there are some standard pieces of equipment that are generally needed for most workplaces. In this blog, we've outlined some common types of PPE. Read on to find out more.
Eye Protection
Any work activity or potential work activity that involves hazardous substances could put a person's eyes at risk. To make sure your workers' eyes are protected during work from potential damage, it's important to make sure they have the right protective eyewear.
There are a number of products on the market that are designed to protect people's eyes while at work. We stock a range of different eyewear which includes safety glasses commonly used in workshops and industrial environments. We also stock safety goggles which are suitable for use around chemicals or dusty environments.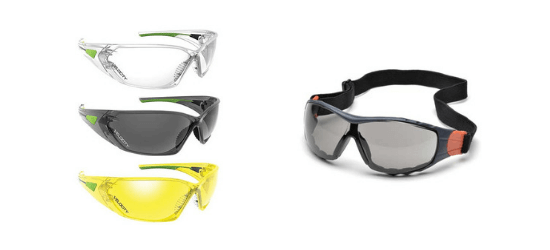 Check out our full range of eye protection here.
Hearing Protection
Too much noise at work can not only be distracting but presents long-term harm to people's hearing. Volume is measured in decibels and as a PCBU you must make sure that none of your workers are exposed to noise levels:
Equivalent to 85 decibels averaged over 8 hours.
At a peak noise level over 140 decibels.²
Hearing loss is easily preventable when the right hearing protection is used. The noise level(s) at your work will decide the type of hearing protection you require. At Primepac we stock hearing protection products for a range of different noise levels which includes products like the Vortex range of earplugs and professional earmuffs.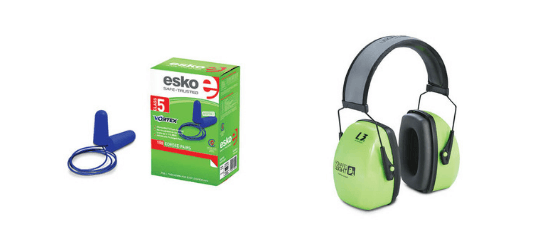 View our full range of hearing protection here.
Respiratory Protection
Another type of PPE that is essential to have for many workers is respiratory protection. This equipment protects workers from breathing in substances that are hazardous to their health. Hazardous substances can include things like dust, vapour or gas.
Like any other PPE, respiratory protection should be considered a last resort and before using this you should try and eliminate as much risk to exposure as possible. If you do require respiratory protection for the workplace there are a number of products available like dust masks and respirators.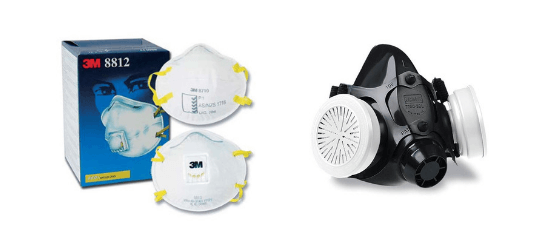 Take a look at the full Primepac range here.
Safety Gloves
The workplace can create many hazards for hands – we use them constantly so it's important that they're protected from any potential risks or injuries. Overexertion is consistently the number one workplace injury and includes anything related to pulling, lifting, pushing, holding, carrying, and throwing activities.³ This makes it's even more vital to make sure hands have the right protection.
There's a wide range of gloves available that are designed to protect workers hands in various environments. From work gloves suited to warehousing and construction work to chemical gloves, we stock a wide range of gloves for different applications.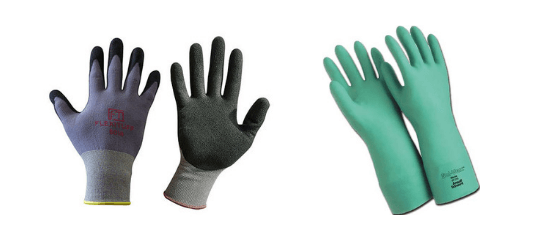 Protective Clothing
Make sure skin and clothing are protected with protective clothing. We're almost spoilt for choice now when it comes to the range of protective clothing available. From hard hats to disposable coveralls and gumboots, you can find suitable protective clothing for most applications on Primepac.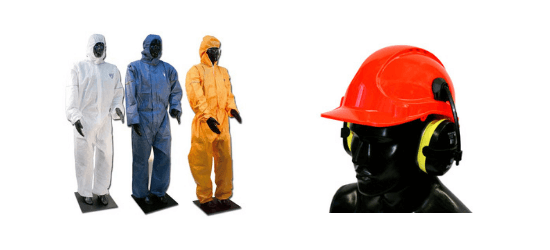 High Visibility Clothing
No industrial workplace would be complete without high visibility clothing (high vis). High vis clothing is essential in many environments as it ensures that workers are easily seen, it is also important in decreasing workplace accidents and injuries where things like forklifts and other machinery could easily miss sighting a person. It's essential to note that the only two colours that are acceptable as high vis are yellow and red-orange.⁴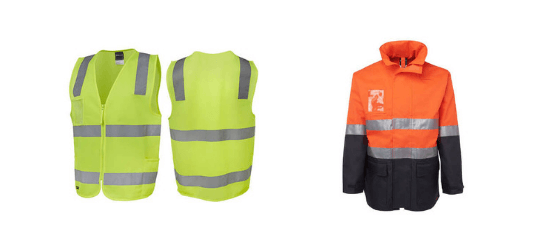 At Primepac you'll find a range of high vis gear suitable for the workplace which includes vests, jerseys and jackets. Browse our complete range of high vis here.
Get prepared
At Primepac we know how important it is that you have the right PPE for your workplace. You can take a look at other PPE products we stock as well as health and safety supplies on our website.
Looking for supplies for a trade or engineering business? We've got you covered! Take a look at our range and find out more industry-specific information here.
¹http://www.legislation.govt.nz/regulation/public/2016/0013/latest/whole.html#DLM6727583
²https://worksafe.govt.nz/topic-and-industry/noise/the-law/
³https://www.employsafe.co.nz/health-and-safety-at-work-act-2015/top-10-common-workplace-injuries/
⁴https://www.alsco.co.nz/2018/12/hi-vis-clothing-work/