August 2020 catalogue out now!
Featured news
August 1, 2020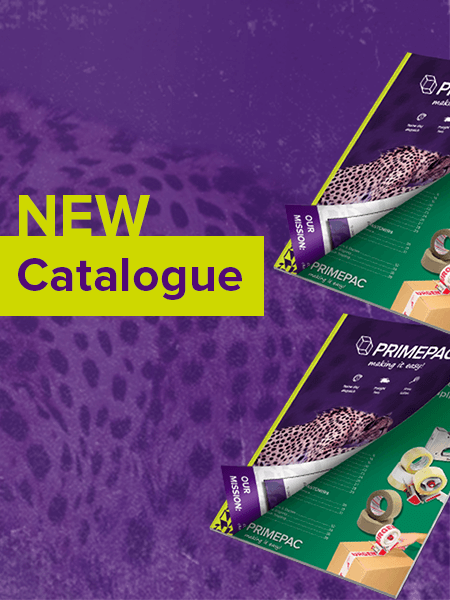 Over the past few months we've been working away compiling our latest product catalogue and the good news is – it's now available! Packed full of information on all of our product lines as well as some new and exciting products, it's great to have around for times when you're looking to stock up on your workplace supplies and packaging products.
Click here to download a PDF copy or read on to find out more about some of the new products you can find in the catalogue.
Plastic-free Retail Bags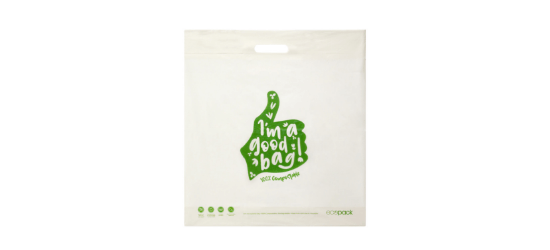 Our new Compostable Retail Bags are plastic free, and certified compostable. These are very versatile and meet the new government legislation effective from 1 July (70+ microns in thickness). Available in medium and large, these bags are a great sustainable alternative to the plastic checkout bags. View product online.
Compostable Courier Bags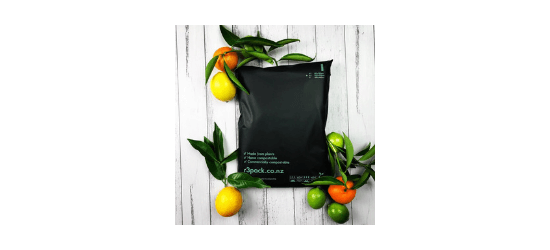 Compostable courier bags are a great alternative to standard plastic courier bags. Made from cornstarch, they're also certified by international standards to be both home and commercially compostable without compromising on durability. (EN13432, AS4736, AS5810). The matte black colour and silky feel of these bags will complement the luxury of your product whilst being eco-friendly. View product online.
Geami WrapPak Protection Wrap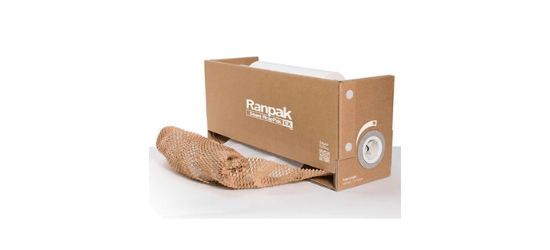 A beautiful and sustainable solution to the traditional plastic bubble protection, this protection wrap is recyclable and naturally biodegradable and compostable. Made from cardboard the Geami WrapPak is the combination of a patented die cut Kraft paper with a tissue interleaf paper. When dispensed it expands to a 3D honeycomb structure, providing the most innovative, and visually stunning packaging solution of up to 134 metres. View product online.
BLADE Liquid Proof Gloves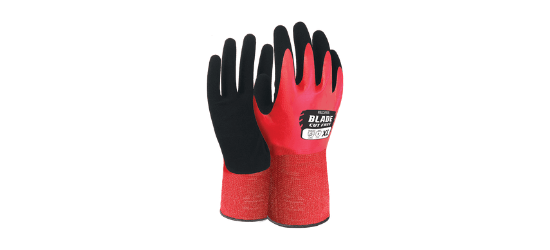 BLADE's cut 5 technology incorporates the latest and thinnest 18 gauge, while cut 5 yarns provide excellent cut resistant protection and high levels of dexterity. BLADE gloves also offer superior liquid protection against water and oil based fluids. The combination of both cut resistance, and liquid protection provides the user with a glove that not only has the latest technology, but also has the best fit and feel of any glove in its class. View product online.
Honeywell Workeasy Gloves
Honeywell gloves are seamless and made of a lightweight knit to enhance ventilation, and keep hands cool and dry. The 100% Nitrile coating absorbs oil and grease, ensuring a firm grip. Palm dip also helps to reduce hand fatigue and offers a better fit, and is more comfortable to use for long periods. View product online.
Mobile Spill Kit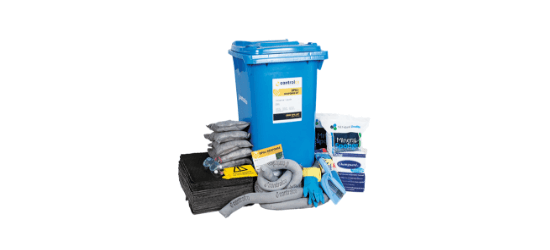 Be prepared with a mobile spill kit. Great for medium sized work areas where anything could spill – from oils and fuel through to antifreeze, cleaners and other water-based liquids. This kit absorbs up to 100L and includes PPE for responder protection. View product online.
Sorbent Socks
Available in two sizes, Sorbent socks are designed to snugly fit around corners. The dense construction rapidly absorbs and retains a very wide range of both oil and water based liquids. View product online.
More information on these products, as well as details on all of our other products lines can be found in our August 2019 catalogue.