Our South Island Distribution Centre Has Moved To Christchurch
Featured news
November 20, 2018
Our South Island Distribution Centre has moved from Timaru to 11 Braeburn Drive in Christchurch. With a more central South Island location and larger warehouse, our new branch will allow us to stock more of the products you need and increase our product range!
Whilst our Distribution Centre has moved, all our customers can rest assured as the Primepac team is committed to continuing to provide excellent service to the Timaru area and remainder of the South Island. All orders placed before 5pm will be dispatched the same day and delivered freight free overnight from our new Christchurch address. Free lollies will also continue to be sent with every order, and if you have any questions about our products or service, our customer care team will be there to answer your call within 5 seconds.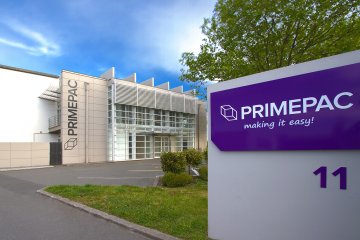 Above: The new Primepac Distribution Centre in Christchurch
Our North Island Distribution Centre, located in Auckland has remained at the same location of 15 Orbit Drive, Rosedale. Freight free overnight delivery is also offered from our North Island Branch, along with our same day delivery service for customers located between Silverdale and Takanini. Click here to find out more about Primepac' s same day delivery service in Auckland!
Above: Primepac same day delivery van leaving the Auckland Distribution Centre
As Primepac is a distribution centre, we cannot take orders or payment on site. However, you are more than welcome to call or email our friendly customer care team who will arrange your order for pickup, or simply place your order via the Primepac website and select the "Pick up" order option at checkout. It's that easy!
The team at Primepac are very happy to be able to offer improved service to our South Island customers with the new South Island Distribution Centre. With a much larger warehouse space we will be stocking more of the items you need and expanding our range to include items such as new & innovative and eco-friendly products!
Don't hesitate to place an order online and experience the Primepac service for yourself, or get in touch with our customer care team if you have any questions.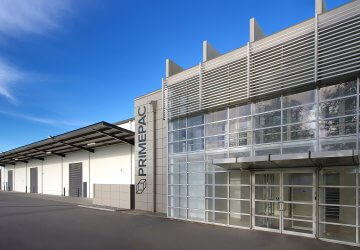 Above: The new Primepac Distribution Centre in Christchurch