The Single Use Plastic Bag Ban – What are my alternative options?
Featured news
January 17, 2019
The New Zealand Government has recently announced that as of July 1, 2019 a ban will be put in place for single use plastic bags across the country. The primary objective of this ban is to reduce the negative impact that single-use plastic shopping bags have on New Zealand's environment.
What bags will be included in the ban?
Now that this ban has been announced, many people are wanting to know what types of bags will be included in this ban, so they know which ones to avoid. The NZ Government has outlined that all "new plastic bags (including ones made of degradable or compostable plastic) that have handles and are below a maximum level of a 70 micron thickness" will be included in the ban. The government has decided to include degradable and compostable plastic bags in this ban as well, as some of these bags that claim to meet specified standards or independently verified certifications, don't actually decompose as they should.
Read more about FAQs on the plastic bag ban here
What bags can I still use?
Now that this ban has been announced, you may be wondering what this means for you as a business owner and/or consumer. And you will likely be wondering what alternatives are out there for single use plastic bags. The good news is there are are plenty of alternative options out there, it's just a matter of knowing where to find them and what types of bags can still be used. The NZ Government has outlined that multiple-use bags in heavier-duty plastic with a thickness of 70 microns or more will not be included in the bag ban. These types of bags are heavier weight, designed to be reused and typically made of a range of fabrics and composites so may therefore be used as a replacement.
Below is a variety of plastic bag alternatives you could look at using, dependent on your needs or application:
Paper Bags are 100% biodegradable, recyclable and often reusable. You can often purchase these in a range of colours, sizes and designs and they can be used for a number of things including grocery shopping, packaging, retail and more. Another benefit of using these is that many consumers actually prefer the visual appearance of paper bags along with the positive environmental factor. Primepac offers a wide variety of paper bags to choose from, such as checkout bags, twist handle bags, gift bags and wine bags. You can browse our range online by clicking here.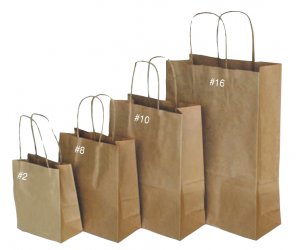 Bin Liners will not be included in the plastic bag ban. This means people are still able to use these to line their rubbish bins, food (meat, fish) cartons, Maxibins, drums etc. Primepac also offers a range of compostable and degradable bin liners, which can be used instead of traditional plastic bin liners and will break down faster.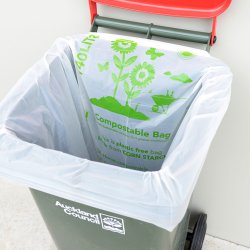 Boxes & Cartons are another alternative to plastic bags that may be suitable for some people. There are a number of benefits to using these, including the fact they are more environmentally friendly, they are generally stronger and can hold more goods at once, and if taken care of they can be used time and time again. Boxes and Cartons are also a reasonably cost-effective option, due to their low price and reusability. Primepac has a wide variety of sizes, strengths and designs which you can browse here.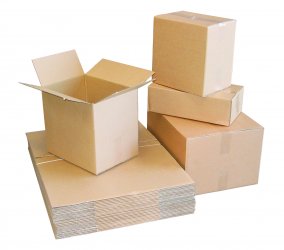 As already mentioned, multiple-use bags with a thickness of 70 microns or more may still also be used after the ban is put in place. These bags are typically made from heavier plastic, polypropylene, canvas, nylon or a range of composites and materials that allow for a stronger more reusable option. Note that 1 micron is equivalent to 0.001 millimetres.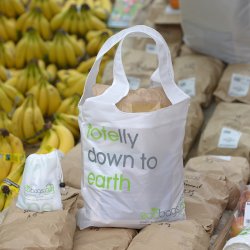 As you can see there are a number of alternatives to plastic bags that you and/or our business can choose from. It's just dependent on which options will be most suitable to you! For more information on the plastic bag ban you can visit the Ministry for the Environment website.